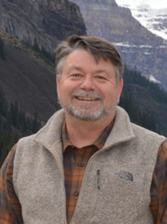 Marty Matlock, Ph.D.
Senior Advisor for Food Systems Resiliency at USDA. Executive Director of the Resiliency Center and Professor of Ecological Engineering in the Biological and Agricultural Engineering Department, University of Arkansas– Fayetteville, Arkansas
Country: United States of America
Title: "Building Back Better: Creating a More Resilient Food System for Urban Communities"
Abstract: The Global food system is a remarkably efficient and complex meta-system, delivering nearly 22 trillion kilocalories of food to people across approximately 130 million km2 every day. The global food supply chain can be characterized as a metasystem, or a series of systems within systems, forming an intricate and interconnected network. This metasystem has evolved with technological and cultural innovations over the past century to be very efficient. It has also become very fragile, in large part due to the drivers of economic efficiency. President Joe Biden's executive order on April 21, 2021 (Executive Order 14017) identified critical goals for resilient, diverse, and secure supply chains to ensure our economic prosperity and national security. Urban and peri-urban production will play a critical role in creating resilient prosperity from the land. The barriers to this approach are largely logistic and economic, but can be resolved through coordination, planning, and collaborative investment.
Biography: Dr. Marty Matlock serves as Senior Advisor for Food Systems Resiliency at USDA. He previously was Executive Director of the University of Arkansas Resiliency Center and Professor of Ecological Engineering in the Biological and Agricultural Engineering Department. Dr. Matlock received his Ph.D. in Biosystems Engineering, M.S. in Botany, and B.S. in Agronomy from Oklahoma State University, is a registered professional engineer, a Board Certified Environmental Engineer, and a Certified Ecosystem Designer. His research focus is measuring and managing complex ecosystem processes at local to global scales. Dr. Matlock is the recipient of the 2018 CAST-Borlaug Agriculture Communications Award. He has served on the USEPA Science Advisory Committee for Agriculture, the US Secretary of Agriculture's Committee for the 21st Century, and as sustainability science advisor with conservation organizations and agricultural producer groups. He is a member of the Cherokee Nation and served as Chairman of the Cherokee Nation Environmental Protection Commission for the past 16 years.
Email: mmatlock@uark.edu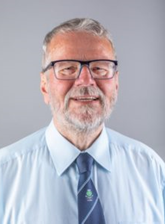 Jiří Jaromír Klemeš, DSc, Dr h c (mult) and George Pólya Professor
Head of a Centre of Excellence "Sustainable Process Integration Laboratory – SPIL", NETME Centre, Faculty of Mechanical Engineering, Brno University of Technology – VUT Brno
Country: Czech Republic
Title: "Impact of COVID-19 Pandemic on the development of Circular Economy and Food-Energy-Water Nexus"
Abstract: The industry and business are on the way to understand the complicated impacts of COVID-19 on the Circular Economy and identify emerging opportunities triggered by the pandemic. The way ahead demands a continuous analysis of all novel emerging opportunities under careful balancing of savings and increasing demands. Not all novel smart, high-tech remote/contactless options are energy efficient, and each of them should specifically balance in case-specific conditions. The COVID-19 pandemic has brought new challenges to the Circular Economy efforts. The challenges have several dimensions. One of them is a Food-Energy-Water nexus. The efficiency of reverse logistics of single-use packaging has to be improved significantly in the short run. As a longer-term solution, novel multi-use packaging and containers would be necessary, optimising the number of reuse cycles and the logistics.
Biography: Dr. Klemes is the Co-Editor-in-Chief of Journal of Cleaner Production and Chemical Engineering Transactions, Editor in Chief Cleaner Technologies and Engineering and Cleaner Chemical Engineering; Subject Editor of Energy and Emeritus Executive Editor of Applied Thermal Engineering. Managing Guest Editor of Renewable and Sustainable Energy Reviews. The founder and President for 24 y of PRES (Process Integration for Energy Saving and Pollution Reduction) conferences. Seven years Chairperson of CAPE Working Party of European Federation of Chemical Engineering, a member of WP on Process Intensification. A Member of the IChemE, UK, Sargent Medal International Committee on CAPE. Awarded by the Web of Science and Publons as a Highly Cited Researcher in 2020 again, Top Peer Reviewer and Top Handling Editor. He authored and co-authored 701 papers (WoS) in 101 scientific journals, h-index in Google Scholar 72, in Scopus 63, PUBLONS (WoS) 56. His Publons profile (Web of Science) has 2,242 reviews for 168 scientific journals and 15,026 Editor Merits for 23 Editorial boards. A number of books published by Elsevier, De Gruyter, Woodhead, McGraw-Hill; Ashgate Publishing Cambridge; Springer; WILEY-VCH; Taylor & Francis). Previously the Project Director, Senior Project Officer and Hon Reader at Department of Process Integration at UMIST, The University of Manchester and the University of Edinburgh, UK Founder and a long-term Head of the Centre for Process Integration and Intensification – CPI2, University of Pannonia, Veszprém, Hungary. Awarded by the EC with Marie Curie Chair of Excellence (EXC). Track record of managing and coordinating 96 major EC, NATO, bilateral and UK Know-How projects. Research funding attracted over 42 M€.
Email: klemes@fme.vutbr.cz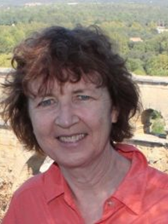 Bridget R. Scanlon, Ph.D.
Fisher Endowed Chair in Geological Sciences, Senior Research Scientist, Bureau of Economic Geology, Jackson School of Geosciences, University of Texas at Austin– Austin, Texas
Country: United States of America
Title: "Impacts of Climate Humans on Water Storage Changes in U.S. Aquifers using GRACE Satellite Data"
Abstract: Understanding climate and human impacts on water storage is critical for sustainable water-resources management. Here we assessed causes of total water storage (TWS) variability from GRACE satellites by comparison with climate forcing, particularly droughts and irrigation water use, in major aquifers in the U.S.. Results show that long-term variability in TWS from 2002 – 2020 tracked by GRACE satellites is dominated by interannual variability in most of the major aquifers. Low TWS trends in the humid eastern U.S. are linked to low drought intensity. Although irrigation pumpage in the humid Mississippi Embayment aquifer exceeded that in the semiarid California Central Valley, a surprising lack of TWS depletion in Mississippi is attributed to streamflow capture. Marked depletion in the southwestern Central Valley and south-central High Plains totaled ~90 km3, about three times greater than the capacity of Lake Mead, the largest U.S. reservoir. Depletion in the Central Valley was driven by long-term droughts (≤5 years) amplified by increased groundwater irrigation. Low or slightly rising TWS trends in the northwestern (Columbia and Snake Basins) U.S. are attributed to dampening of drought impacts by mostly surface water irrigation. GRACE satellite data highlight synergies between climate and irrigation, resulting in little impact on TWS in the humid east, amplifyied TWS depletion in the semiarid southwest and southcentral U.S., and dampened TWS depletion in the northwest and north central U.S.. Sustainable groundwater management benefits from conjunctive use of surface water and groundwater, inefficient surface water irrigation promoting groundwater recharge, efficient groundwater irrigation minimizing depletion, and increasing managed aquifer recharge.
Biography: Dr. Bridget R. Scanlon is among the leading hydrogeologists and conducts research at the Bureau of Economic Geology at the University of Texas at Austin. Her early research concentrated on groundwater recharge, using monitoring, chemical and isotopic tracers, and numerical modelling. She has examined the impacts of climate change and land use change on groundwater, sources and mitigation of natural and anthropogenic contamination, and managed aquifer recharge. Recent research with very high scientific impact includes the interdependence of water and energy and the reliability of global models using GRACE satellite data. Bridget Scanlon has published about 150 papers in refereed journals. She was a Birdsall-Dreiss Distinguished Lecturer and received the M. King Hubbert Award from NGWA and the President's Award from the International Association of Hydrogeologists. She is a member of the U.S. National Academy of Engineering.
Email: bridget.scanlon@beg.utexas.edu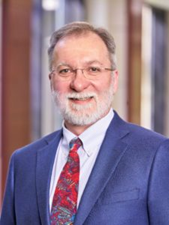 J.B. Ruhl, J.D., LL.M., Ph.D.
David Daniels Allen Distinguished Chair in Law, Director, Program on Law & Innovation, Co-Director, Energy, Environment, and Land Use Program , Vanderbilt University Law School– Nashville, Tennessee
Country: United States of America
Title: "The Science-Policy Interface of Urban Ecosystem Services: Preparing for Climate Change"
Abstract: Research in ecosystem services has only recently begun to expand its attention beyond conservation and agricultural lands to explore the role of ecosystem services policy for urban social-ecological systems. The science that launched ecosystem services as a broad policy goal in the late 1990s must now "downscale" to provide local decision makers relevant metrics and research to support decision-making "in the field." This challenge is further complicated by the disruptive effects climate change will impose over relevant urban planning horizons. This presentation traces the history of the science-policy interface of ecosystem services, discusses its emergence in the urban systems setting, and outlines the challenges ahead as climate change disrupts urban social-ecological systems.
Biography: J.B. Ruhl is an expert in environmental, natural resources and property law, focusing his research on climate change adaptation, ecosystem services and adaptive governance. He was named director of Vanderbilt's Program on Law and Innovation in 2014 and co-directs the Energy, Environment and Land Use Program. Before he joined Vanderbilt's law faculty as a David Daniels Allen Distinguished Professor of Law in 2011, he was the Matthews & Hawkins Professor of Property at the Florida State University College of Law, where he had taught since 1999. His influential scholarly articles relating to climate change, the Endangered Species Act, ecosystems, governance, and other environmental and natural resources law issues have appeared in the California, Duke, Georgetown, Stanford and Vanderbilt law reviews, the environmental law journals at several top law schools and leading peer-reviewed scientific journals. His works have been selected by peers as among the best law review articles in the field of environmental law 12 times from 1989 to 2021. Over the course of his career, he has been a visiting professor at Harvard Law School and George Washington University Law School and has taught in summer terms at the University of Texas Law School, Vermont Law School, and Lewis and Clark College of Law. He began his academic career at the Southern Illinois University School of Law, where he taught from 1994 to 1999 and earned his Ph.D. in geography. Before entering the academy, he was a partner with Fulbright & Jaworski (now Norton Rose Fulbright) in Austin, Texas, where he also taught on the adjunct faculty of the University of Texas School of Law.
Email: jb.ruhl@Vanderbilt.Edu
Moderators: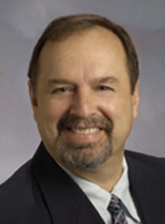 Gary Sayler, Ph.D.
Distinguished professor emeritus in the Departments of Microbiology, Ecology and Evolutionary Biology and adjunct professor in the Department of Biosystems Engineering and Soil Science at the University of Tennessee, Knoxville (UTK).
Biography: Gary S. Sayler is the distinguished professor emeritus in the Departments of Microbiology, Ecology and Evolutionary Biology and adjunct professor in the Department of Biosystems Engineering and Soil Science at the University of Tennessee, Knoxville (UTK). He is the President and Co-founder 490 BIOTech. He is the founding Director of Center for Environmental Biotechnology (CEB) at UT (1986-2015) and was the first Director of the UT-ORNL Joint Institute for Biological Sciences (JIBS) (2006-2014). As Director for the Waste Management Research and Education Institute Tennessee Center of Excellence (1991-2005) he conducted a consolidation and reorganization to create the Institute for a Secure and Sustainable Environment (ISSE) serving as interim director (2005-2006). He served on the Science Advisory Board for the US Defense Department, Strategic Environmental Research Defense Program (2011-2015); and was a member of the US Department of Energy, Biological and Environmental Research Advisory Committee (2008-2013). He served as Executive member and Chair of the Board of Scientific Counselors for the EPA Office of Research and Development (2002-2010) and served on the EPA, Science Advisory Board drinking water committee (2002-2009), the Water Environment Research Foundation Research Council (1995-2001) and was Peer Review Chair for the EPA Exploratory Biology Program (1990-1993). He has served on National Academy/NRC Committees; Evaluating the US EPA Laboratory Enterprise (2013-2014), DOE NRSB-Environmental Management Roadmap (2007-2008), Stand-Off Explosives Detection (2003) and DOE Site Decontamination and Decommissioning (2002). He isCo-founder China-US Joint Research Center for Ecosystem and Environmental Change (JRCEEC), Beijing, (2006-16) and US State Department Ecopartnership (2011-2016) and has held honorary professorships in many universities worldwide. Dr. Sayler was an Associate Editor of Environmental Science and Technology (1999-2015)and elected to AAAS Fellowship in 2012 and fellow of American Academy for Microbiology (1995). He received the DOW Foundation Support for Public Health Environmental Research and Education (SPHERE) Award (1998), the Distinguished Alumni Award of University of Idaho (1995), and the Procter and Gamble Prize in Applied and Environmental Microbiology from the American Society for Microbiology (1994) and was named a Top 100 Innovator in Science by Science Digest (1985). In 2018 he was designated a Distinguished Researcher "Einstein Professor" by the Chinese Academy of Science.  His research interests include microbiology, toxicology, and molecular biology of biodegradation of toxic pollutants such as PCB and PAH. He pioneered the development of environmental molecular diagnostics including the extraction and analysis of nucleic acids from the environment and wastes, environmental gene probe analysis, bioluminescent bioreporter/sensor technology, and conducted the first field release of a genetically-engineered microorganism for remediation process monitoring and control. Over his career, Gary Sayler has directed and administered over $100 million of research and guided 100 PhD and MS students and postdocs during his forty-year career; contributing to 410 peer reviewed publications (with a Goggle Scholar h-index of 87 and 25,000 citations), 18 patents, and over 600 lectures and seminars worldwide. A hallmark of his research and training program has been the highly collaborative and interdisciplinary science and engineering approach to hypothesis development, experimental design, and problem solving as exemplified by the research agenda of the CEB. Through JRCEEC, Gary Sayler extended this commitment to multinational interdisciplinary communication and collaboration. Committed to research as a continuum of the education and learning process; hundreds of students ranging from high school, to undergraduate and graduate have contributed to and gained experience in his laboratory and have moved on to careers in academia, medicine, finance, government and industry worldwide.
Email: sayler@utk.edu
Frank Löeffler, Ph.D.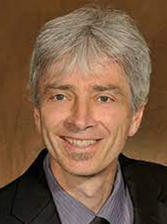 UT/ORNL Governor's Chair Professor, Center for Environmental Biotechnology at the University of Tennessee, Knoxville
Biography: Frank Löeffler is the Governor's Chair Professor in the Department of Microbiology and Department of Civil & Environmental Engineering at University of Tennessee. He has a B.S. in Agricultural Sciences and Biology and an M.S. in Microbiology from the University of Hohenheim in Germany, a Ph.D. in Technical Biochemistry and Microbiology from the Technical University Hamburg/University of Hohenheim, and completed a postdoc in microbial ecology at Michigan State University. He is the Principal Investigator for the Biogeochemical Controls over Corrinoid Bioavailability to Organohalide-Respiring Chloroflexi NIEHS R01 grant. His lab focuses on discovering microorganisms and processes to clean the environment, counter damage done to ecosystems by human activity, and improve environmental health. For more information please refer to Dr. Loeffler's Lab Website.
Email: frank.loeffler@utk.edu
Mingzhou Jin, Ph.D.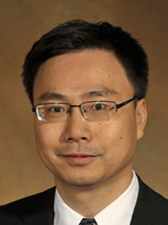 John D. Tickle Professor, Associate Head, and ISSE Director; Industrial and Systems Engineering, University of Tennessee – Knoxville, Tennessee

Biography: Dr. Mingzhou Jin directs the Institute for a Secure and Sustainable Environment (ISSE) at the University of Tennessee, Knoxville (UTK) and is a professor and the Associate Head at the Department of Industrial and Systems Engineering. He currently holds the John D. Tickle Professorship. His research interest includes sustainability, climate change, optimization, transportation and logistics, supply chain, additive and smart manufacturing, and energy efficiency. His research has been well sponsored with more than $8 million in grants and contracts from a board spectrum of federal, local government agencies and corporations including US National Science Foundation, US Department of Energy, US Department of
Transportation, US Department of Homeland Security, three state Departments of Transportation, Tennessee Valley Authority, American Trucking Associations, America Makes, FedEx, Boeing, Lockheed Martin, Nissan, Material Handling Industry, etc. In addition, he has received multiple research, teaching and service awards from professional organizations, Tickle College of Engineering (TCE), and the University of Tennessee, including 2020 UTK Chancellor's Research and Creative Achievement Award and 2020 TCE Research Achieve Award. He also received TCE Teaching Fellow, Outstanding Advising, and Outstanding Service awards in the past five years. He is a fellow of the Institute of Industrial and Systems Engineers.
Before joining UT, he worked at Mississippi State University for 10 years, from 2002 to 2011.

Email: jin@utk.edu