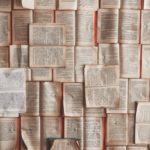 We suggest that you send us an "unlisted" YouTube link. How to upload an Unlisted YouTube video: An unlisted video is different than a private video. "Unlisted" means that only…
Website: Objective: Geographical Focus: FEW/FEWSUS: Coordinators: Current Relevant Work:
Dr. Marty Matlock is Executive Director of the University of Arkansas Resiliency Center and Professor of Ecological Engineering in the Biological and Agricultural Engineering Department. He received his Ph.D. in…
Monday Morning, November 15, 2021–Opening Ceremony 8:00-8:30 am: Opening remarks by institutional and NSF program leaders 8:30-11:00 am: Opening keynote session (5 Keynote speakers) 11:00-12:00 pm: Panel discussion (5 keynote…
Email Address: Country: Institution: Program of Study: Bio: Enter student's bio here.
Institution/Organization: Email Address: Website(s): Committee(s): (also check the committee name(s) & Collaborator in Categories) Keyword(s) of Area of Expertise: Bio: Bio information goes here